Living in Prospect Heights, Brooklyn: Everything You Need to Know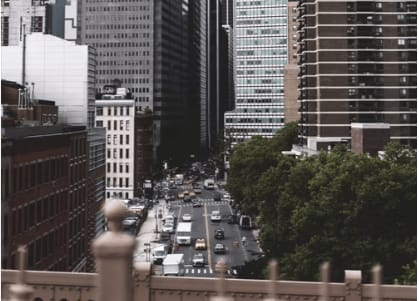 Although Prospect Heights isn't quite as large or well-known as some of Brooklyn's other neighborhoods, it has a certain charm.


There's something unique about living in Prospect Heights, Brooklyn. It might be the tree-lined streets and charming brownstones that attract you. Or it might be the range of stores, restaurants, and pubs available. Whatever the case, Prospect Heights is a neighborhood that always seems like home.


Here is an in-depth guide that breaks down what Prospect Heights has to offer:
What is Prospect Heights
The history behind Prospect Heights
What to do in Prospect Heights
Living in Prospect Heights
Prospect Heights Neighborhood Guide
Finding apartments for sale in Prospect Heights

Prospect Heights Brooklyn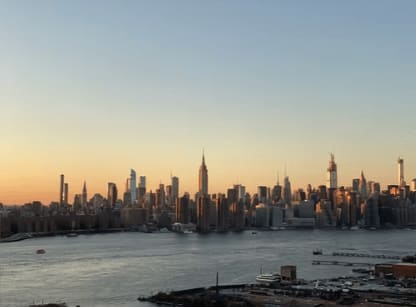 Prospect Heights, which lies between Park Slope and Crown Heights, is a dynamic and eclectic area. From the traditional brownstones on Prospect Park West to the working-class row houses on Bergen Street, Prospect Heights is a one-of-a-kind blend of old and new.


Prospect Heights is a neighborhood in the northwestern part of Brooklyn, New York City. The traditional boundaries are Flatbush Avenue to the west, Atlantic Avenue to the north, Eastern Parkway to the south, and Nostrand Avenue to the east. Its main thoroughfare is Vanderbilt Avenue.


Prospect Heights is a young professionals' haven with a population of more than 26,000. Prospect Heights' income level is $85,000, compared to Brooklyn's average of $75,800. In Prospect Heights, many different housing choices are available, ranging from modern luxury apartments to traditional brownstones. Residents may also enjoy nature in numerous parks and green spaces located throughout the neighborhood.

History of the Prospect Heights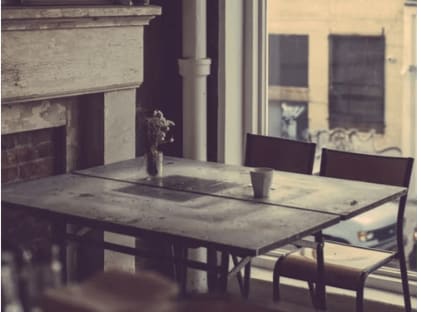 The area's history is closely linked to Brooklyn's industrialization. In the mid-nineteenth century, Newton Creek was one of the busiest waterways in the city, with many of the factories that lined its banks. As a result, Prospect Heights became home to a diverse range of workers, including Irish immigrants who arrived to work in the shipyards and warehouses.


By the early 1900s, however, most of the businesses had migrated away from Newton Creek, and Prospect Heights began to become a residential neighborhood. While many old factory structures have been converted into apartments and business spaces, the sector still has an industrial feel. Once known chiefly for factories and warehouses, it is home to modern apartment complexes, innovative restaurants, and an active nightlife.


Despite its gentrification, there are still traces of the old days, such as Newton Creek's waterfront. Still, the majority of Prospect Heights has been thoroughly trendy. The influx of new residents has injected a sense of vitality and enthusiasm into the area, making it an exciting place to visit.

Things to do in Prospect Heights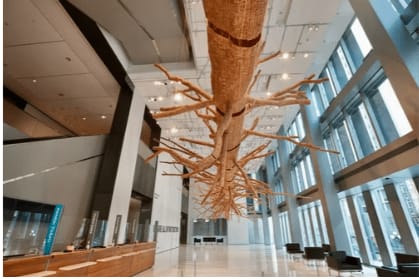 Prospect Heights is a lovely community located in Brooklyn, New York. It's worth visiting if you're seeking a different spot to explore in the city. For starters, it has Newton Creek, a fantastic site for kayaking and canoeing and a popular fishing destination.


Prospect Heights has several parks and other activities to enjoy. Here are a handful of the most popular attractions.


Prospect Park
Prospect Park is best known as the green oasis in the middle of Brooklyn. However, this park is more than a beautiful area to spend your days on a sunny day; it also has an Audubon center, a botanical garden, and a lake. In addition, prospect Park hosts numerous events throughout the year, including concerts, art festivals, and food fairs.


Brooklyn Museum

The Brooklyn Museum, founded in 1916 and located in the borough of Brooklyn, New York City, is one of the largest and most historic art museums in the United States. The museum offers something for everyone with a permanent collection of more than 1.5 million items. In addition to paintings, sculptures, and photographs, the Brooklyn Museum houses an impressive Egyptian artifacts collection.


Grand Army Plaza


The Grand Army Plaza is renowned for its beautiful architecture, intricate design, and central position. The plaza houses the Brooklyn Museum, the Brooklyn Public Library, and the Soldiers' and Sailors' Memorial Arch. People may be seen picnicking on the lawn, strolling through the gardens, or simply taking in the city's sights and sounds on any day.


Barclays Center


The Barclays Center, designed by renowned architect Frank Gehry, is characterized by a stunning metallic and glass exterior. The Brooklyn Nets are the primary tenant of this arena. Still, it also hosts a variety of other activities, including concerts, basketball games, and boxing matches.


Brooklyn Public Library


The Brooklyn Public Library is famous for its colossal book collection and its architecturally attractive facility. In addition to literary resources, the Brooklyn Public Library offers a variety of programs, including story times for children, computer classes, and cultural activities. The library also hosted several well-known authors throughout the year, allowing readers an opportunity to meet them in person.

Pros and Cons of Living in Prospect Heights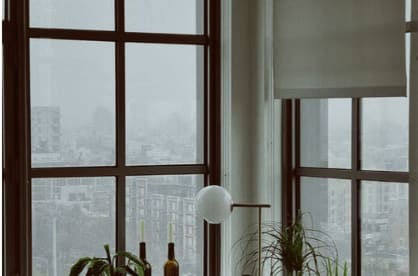 Pro:
There's always something to do and never a dull moment
Plenty of restaurants and bars to choose from
Lots of young people and families live here
Con:
The noise level can be overwhelming at times
It can be expensive to live in this neighborhood
Not a lot of green spaces or parks

Prospect Heights Neighborhood Guide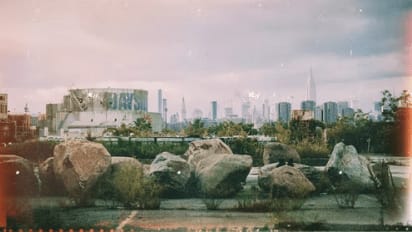 With its picturesque brownstones, leafy streets, and beautiful park only minutes away, it's no surprise that people want to call Prospect Heights home. Here's a rundown of the area.


Housing: Prospect Heights is one of Brooklyn's more affordable places. The average rent for a single-bedroom home in Prospect Heights is $2,075 per month, while the average cost of a two-bedroom home is $2,725 per month. In addition, the median property value in Prospect Heights is $834,200, which is very low compared to other regions of New York City.


Public Transportation: Prospect Heights has a few public transportation options. The B69 bus travels north on Flatbush Avenue and can take you to Park Slope, Downtown Brooklyn, or Midtown Manhattan. The 2 and 3 subway lines run along Flatbush Avenue and may transport you to other parts of Brooklyn or Manhattan. Finally, the Q train station at Atlantic Avenue-Barclays Center can get you downtown to Brooklyn, Lower Manhattan, or Coney Island.


Schools: Several of the top-rated schools in Prospect Heights for public institutions include P.S. 9 Teunis Gorgas School and Brooklyn Technical High School. On the other hand, Packer Collegiate Institute is a well-known private institution in Prospect Heights.


Restaurants: If you're in the mood for Italian, stop by Al di La Trattoria. Cousin John's Deli is a good option if you want to eat something quick. Finally, stone Park Cafe is worth checking out if you want to experience fine dining. You'll find something to eat at one of these top Prospect Heights restaurants, no matter what your taste buds desire.


Bars and Nightlife: The first is The Courtship, which features a great beer and cider selection on tap and a decent food selection. If you're searching for something more formal, try out Heated, which has an impressive cocktail list and small plates that are perfect for sharing. Finally, check out Local Edition if you want to come to hang out at a dive bar where you can play pool and shoot the breeze.


Crime: Prospect Heights is a beautiful place to call home if you're searching for a secure environment. The police are well-known and quick to react, while the neighborhood is relatively close-knit. There's also a strong sense of pride in the area, which serves to prevent crime.

Apartments for Sale in Prospect Heights
It can be challenging to locate an apartment in Prospect Heights. There are a lot of alternatives, and it's tough to know where to begin.


Don't go it alone! Whether you're searching for a one-bedroom, a studio, or a large two-bedroom, we'll work with you to locate the ideal location. In addition, we'll assist you in finding an apartment that meets your budget and needs.


We understand the Prospect Heights apartment market inside and out, and we're here to assist you in locating the ideal home for your needs.