Financial District NY: Living and Thriving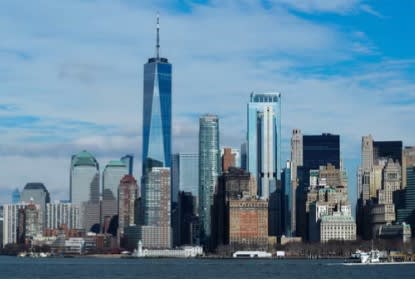 Manhattan's Financial District: The fast-paced center for business and commerce.
Lower Manhattan is the lifeblood of America's financial markets and home to some of New York City's most famous monuments and structures. The financial district commonly referred to as "FiDi," is a neighborhood with a long history dating back to the founding of New York City. There's always something exciting going on in this Financial District neighborhood, from world-class shopping and dining to dynamic nightlife and culture.
It's a New York City gem with stunning views of the city and the East River. Are you considering a move to the area?
Here is what you need to know:
What is FiDi, and why is it special

The history of New York's Financial District

Fidi Landmarks

The Pros and Cons of living in FiDi

Fidi Neighborhood Guide

Finding apartments for sale in Dumbo

What is FiDi?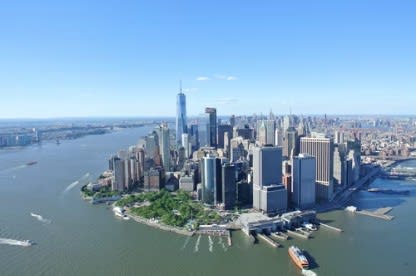 Today, the financial district of New York City is a lively commercial center. Many central banks and financial institutions are located in the region, as well as legal organizations, accounting firms, and investment businesses. The streets teem with high-rise office buildings and luxury apartments at night.
The New York Stock Exchange, the Federal Reserve Bank of New York, and Wall Street are three prominent sights in the financial district. These monuments serve as a reminder of the city's significance in finance and trade.
The sector is experiencing a rise in development, with several new businesses and startups moving in. Also, the district houses some of the planet's top financial institutions, which will continue to be a major economic center for international finance.

A Brief History of the Financial District of New York City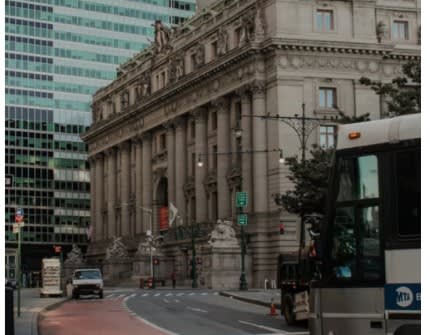 The Financial District of New York City has witnessed some of the most exciting historical events, which continue to influence us today. The 1929 Wall Street Crash, the 1987 Black Monday Stock Market Collapse, and, more recently, the 2008 Financial Crisis that produced the Great Recession are just a few examples.
The Financial District and Wall Street are well-known to most of us. But how did the historical neighborhood become the heart of business and finance?
The Financial District's long history dates back to the city's inception in 1664. Because of its advantageous position, which was midway between the East River and the Hudson, the area became a busy commercial center and one of New York City's most dynamic trading posts. However, it wasn't until 1792 that the first securities trade organization, Buttonwood Agreement, was formed.
By 1817, the New York Stock and Exchange Board was created on Wall Street to allow the public sale of security options. Since then, the Financial District has had a significant role in the history of New York City and the United States. For example, it was instrumental in financing large infrastructure projects like bridges and tunnels and promoting economic expansion during recessionary periods.

What FiDi is Known For: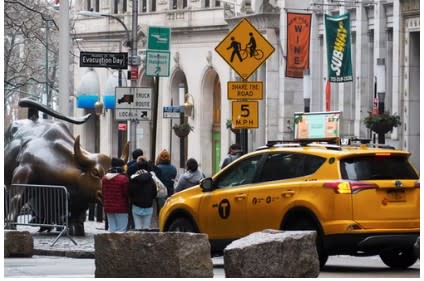 Developers and city planners recognized that the financial district required more than significant buildings. It was pivotal to transform it into a New York City neighborhood where individuals could reside, work, and flourish. To meet this objective, the city created a strategy to develop parks, plazas, and public art in the financial district.
This has led to some of FIDi's top attractions:

Battery Park City & South Street Seaport
There are several alternatives if you're looking for things to do in Battery Park City. The Hudson River esplanade is one option, as is the Winter Garden at Brookfield Place. Swimming at the Ruppert pool is another option, as well as exploring some of the park's green areas.
The South Street Seaport is a historic neighborhood in Lower Manhattan where visitors may see the Statue of Liberty, Ellis Island, and the Brooklyn Bridge from the esplanade. The Seaport also has many things to do, including touring ancient ships, enrolling in art classes, or simply walking along the cobblestone lanes.

Federal Hall National Memorial
The United States Capitol at Federal Hall National Memorial is a federal government building on Wall Street in New York City's Financial District. From 1785 until 1790, it served as the United States's capital; in 1789, George Washington was sworn in as president there.

One World Trade Center
The One World Trade Center is an iconic structure that has come to symbolize both the tragedy of 9/11 and the resilience of the American people. It has also been dubbed the Freedom Tower and now serves as a monument for New York City and the United States.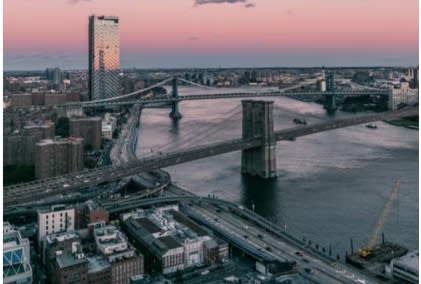 If you're considering settling down in New York City's financial district, there are a few things you should be aware of.
Here are the Pros and Cons of living in FiDi:
Pros
Everything is within walking distance, and if you're looking for a night out, plenty of bars and clubs are available.
The financial district is also a safe and relatively quiet neighborhood, perfect if you're looking for a bit of quiet.
And of course, let's not forget the fantastic views. You can't beat the skyline from down here.
Cons
For one thing, it was expensive.
There's always the risk of power outages during storms (which seem to be happening more and more often these days).
Additionally, because the financial district is such a popular tourist destination, it can be pretty crowded during peak times.

FiDi Neighborhood Guide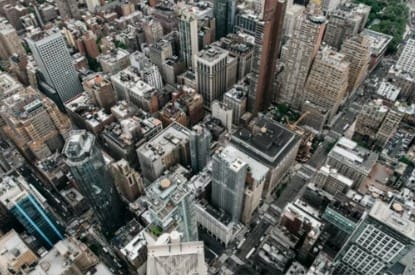 The Financial District is the place to go if you're seeking a location with history and character. This stone road is full of cobblestone lanes and picturesque brownstones.
Housing: To live in New York's Financial District, you'll need to be prepared to spend a lot of money. Home prices in this area are among the city's highest, and renting a one-bedroom apartment costs around $3,000 per month on average. If you're planning to buy a home, budget at least $1 million for a small condo.
Public transportation: The Financial District is just minutes from several subway stations, making traveling easy. Furthermore, with bike-sharing programs like Citi Bike, cycling has never been more convenient. Subway: The A/C/E, 2/3, J/Z, 4/5/6, and R lines serve the Financial District.
Schools: There are many excellent schools in the area, both public and private. Some of the most notable include The Spence School, The Dalton School, and Trinity School.
Restaurants: The Financial District is home to some of the best restaurants in New York City. You'll find everything from French bistros to Italian trattorias to sushi bars. Some top choices are Balthazar, Café Boulud, and Il Mulino.
Bars: There are plenty of great places to grab a drink in New York's Financial District, whether you're looking for a cozy spot to enjoy a glass of wine or a lively bar to throw back some cocktails. Here are a few of our favorites: The Dead Rabbit Grocery and Grog, Liquid Assets Wine Bar, and Black Tail
Crime: The Financial District is one of the safest neighborhoods in the city. Despite its many banks and Wall Street firms, crime is relatively low in this area. Of course, there are always exceptions to the rule, but as a general rule, you can feel safe walking around here at night.

Finding an Apartment in New York's Financial District
If you're searching for a place to live in New York's Financial District, you're in for a fight. The region is home to some of the most expensive real estate on the planet, and there is plenty of competition for flats.Don't give up hope yet – you can live in any city if you keep looking. Start your hunt by searching for apartment buildings away from the most congested areas. You might have to make some concessions, but it will be worth it.We'd love to connect and help you pursue your next dream property in New York's Financial District!