The Tree Lined Streets of Clinton Hill Brooklyn: An Overview

The Brooklyn neighborhood of Clinton Hill has seen a resurgence in recent years.


Clinton Hill is a historic neighborhood with some of Brooklyn's most magnificent architecture, a flourishing arts scene, and several art galleries and performance spaces. There are also many fantastic businesses, restaurants, and coffee shops in the vicinity. Clinton Hill is worth considering if you're searching for a charming place to call home in Brooklyn.


Here is an in-depth guide that breaks down what Clinton Hill has to offer:
What is Clinton Hill
The history behind Clinton Hill
What to do in Clinton Hill
The Pros and Cons of living in Clinton Hill
Clinton Hill Neighborhood Guide
Finding apartments for sale in Clinton Hill

Clinton Hill: What you need to know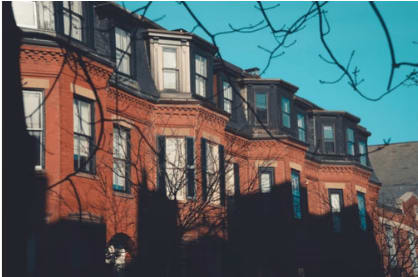 Clinton Hill Brooklyn's long and storied history predates its current hipster image. The area was once known as the "botanical garden of Brooklyn," It was home to many lavish mansions and green areas. Those mansions have been replaced by row homes and apartment blocks, but the community still retains its appeal.


Clinton Hill is located in the northwest section of Brooklyn. It is bordered by Bedford-Stuyvesant to the north, Williamsburg to the northeast, Fort Greene to the southeast, and Prospect Heights to the southwest. According to a recent census, Clinton Hill's population is approximately 26,000.


The neighborhood's story is marked by its creativity. It was one of the first in Brooklyn to be built as a streetcar suburb. And it was one of the first neighborhoods in New York City to embrace the "sharing economy" in the 21st century, with companies including Airbnb and WeWork establishing offices there.

History of the Clinton Hill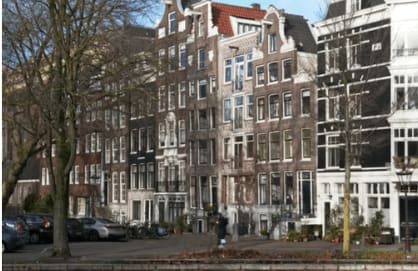 The Dutch first occupied the area in the 16th century, which was farmland for many years. The name "Clinton Hill" is said to have been derived from one of these early settlers, Colonel all Hillary, who constructed a magnificent mansion on the hill overlooking what is now called Myrtle Avenue. In the early 1800s, it began to attract wealthy New Yorkers who erected large homes here.


The estates were eventually divided, and Clinton Hill became a more middle-class community. The neighborhood declined in the early twentieth century as many of its people moved to other areas of Brooklyn or New York City. In recent years, Clinton Hill has experienced a resurgence owing to its proximity to Downtown Brooklyn and Manhattan.


Today, the area is home to a thriving community of artists, musicians, and young professionals.

Things to do in Clinton Hill

Clinton Hill is probably not the best option if you're seeking a quiet place to unwind. However, if you want to visit a vibrant area with lots of activities, Clinton Hill is well worth the trip. Find out why visitors are flocking to Clinton Hill:


Fort Greene Park


The historic Clinton Hill community is situated near one of Brooklyn's most cherished parks, Fort Greene Park. It has several important monuments, including the Prison Ship Martyrs' Monument, which honors the more than 11,000 American soldiers who perished while imprisoned aboard British ships during the Revolutionary War. Fort Greene Park is also renowned for its city views and pedestrian plazas that locals and tourists visit.


Clinton Avenue


This street has seen many changes throughout the years and has always been a focal point of town activity. It's the main thoroughfare in town and where all of the businesses and shops are located. It's also recognized for being much more lively on weekends when locals come out to socialize and have a good time.


Pratt Institute


The Pratt Institute is well-known for its beautiful campus, rigorous academic programs, and illustrious alumni such as some of the world's most renowned artists and designers. The Pratt Institute, founded in 1887, is one of the country's oldest and most prominent schools of art and design. Pratt also has a solid commitment to social justice, with many students using their talents to fight for causes they care about.


Myrtle Avenue


The colorful, crowded street is famous for its boisterous energy, varied enterprises, and historic buildings. Many of the structures on Myrtle Avenue date from the 1800s, and it has been designated a landmark district by the New York City Landmarks Preservation Commission. Myrtle Avenue has seen a resurgence recently, with new businesses opening up and new residents moving in.

Pros and Cons of Living in Clinton Hill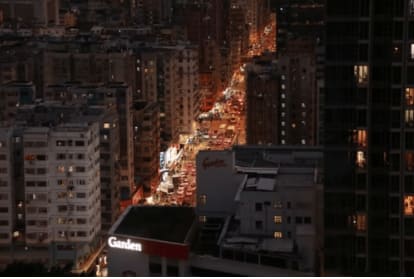 Pro:
Clinton Hill is a vibrant and diverse community that offers plenty of activities and events to get involved in
Clinton Hill has an excellent transportation infrastructure, with easy access to buses, trains, and the highway
Clinton Hill has an abundance of cultural attractions, including art galleries, theaters, and museums
Con:
The cost of living in Clinton Hill is high, especially compared to other neighborhoods in Brooklyn
The noise level can be pretty high at night due to all the bars and restaurants in the area
Parking can be challenging to find on-street during peak hours

Clinton Hill Neighborhood Guide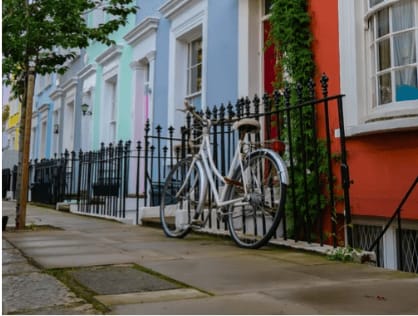 If you're looking for a home or want to try something new, go ahead and see why this area is so popular. Clinton Hill has a thriving arts scene, with numerous galleries and performance spaces. Of course, no visit to Clinton Hill would be complete without trying the delectable cuisine.


Housing: The cost of housing in Clinton Hill is presently quite reasonable. A one-bedroom apartment in Clinton Hill costs between $2,100 and $3,800 per month, depending on the season. The median sale price for a home in Clinton Hill is $1,025,000. Of course, costs vary depending on the particular location and amenities required.


Public Transportation: Clinton Hill has a few different public transportation options, depending on what part of the neighborhood you're in. The A, C, and G subway lines terminate at Clinton-Washington Avenues Station, a great choice if you're going anywhere in lower Manhattan or Brooklyn. The B25 bus runs east to west through the heart of Clinton Hill and can take you to areas such as Fort Greene, Bed-Stuy, and Downtown Brooklyn. Finally, north-south buses run through Clinton Hill (including the B24 and B38), which can transport you to other parts of Brooklyn or even Queens.


Schools: If you're searching for a conventional public school, your best bet is P.S. 36 and Brooklyn Technical High School. Suppose you want something a bit more unique, though. In that case, the Charter School for Excellence and The New American Academy are worth considering.


Restaurants: If you're searching for a traditional, Brooklyn-based option, L'Antagoniste and Frankies 457 are two excellent alternatives. If you're hungry for great Thai food, head to Pok Pok, NY. Roberta's is also a fantastic date night restaurant if you want something romantic.


Bars and Nightlife: The annual crawl down Myrtle Avenue is a must-do for all beer enthusiasts. Make your way down to Trash Tiki, stopping at Everyman Espresso, Grandchamps, The Output Lounge, and Oficina Topic before returning to the starting point. Continue on to other Clinton Hill locations like Early Bird or Hops n' Hocks if you're feeling extra daring.

Apartments for Sale in Clinton Hill
Clinton Hill is a great neighborhood for people who want to be close to the action but still have a little peace and quiet. So whether you're looking for a studio or a three-bedroom, you can find your next dream home here.


Don't worry if you're seeking an apartment in Clinton Hill. Find a professional who knows the neighborhood like the back of their hand. Connect with us today!